We'll be back Wednesday.
The greatest Xmas lyrics ever. Bar none. Thank you, Mr. Lake. (10 November 1947 – 7 December 2016)
I Believe In Father Christmas

Written by Greg Lake, Peter John Sinfield, Serge Prokofieff

They said there'll be snow at Christmas
They said there'll be peace on earth
But instead it just kept on raining
A veil of tears for the virgin birth
I remember one Christmas morning
A winter's light and a distant choir
And the peal of a bell and that Christmas tree smell
And their eyes full of tinsel and fire

They sold me a dream of Christmas
They sold me a silent night
And they told me a fairy story
'Till I believed in the Israelite
And I believed in father Christmas
And I looked to the sky with excited eyes
'Till I woke with a yawn in the first light of dawn
And I saw him and through his disguise

I wish you a hopeful Christmas
I wish you a brave new year
All anguish, pain and sadness
Leave your heart and let your road be clear
They said there'll be snow at Christmas
They said there'll be peace on earth
Hallelujah, Noel be it heaven or hell
The Christmas we get we deserve
The Xmas Edition 2016 CE
[ 30:17 ]
Play Now
|
Play in Popup
|
Download
(4193)
It's a mental illness. An inability and refusal to confront and address the obvious. Hillary Clinton lost. Donald Trump won. In the few weeks Obama has taken every side on every position. Russia did, Russia didn't. Hillary was robbed, Hillary screwed up. I failed, I was a success. I have brought hope, there is no hope. Everything is wonderful, everything sucks. The FBI is right, the FBI is wrong.
Hegel is very impressed. But he's still waiting for the synthesis.
I've been trying to grasp the essential mindset of those who are so viscerally opposed to Trump and his supporters that they seem willing to do anything to express their loathing for them. Just what is the common factor? What makes this different from the normal partisanship?

There is no need for modern psychoanalysis. It can be easily described in an old and well used term: self-righteousness. Pharisaical self-righteousness. The concept has gone quite out of style, but the phenomenon is very much alive and very well. Acquaintance with the pharisaical personality has vanished as worldly unfamiliarity with the gospels has grown. It's a regrettable gap in our educational system. Lest I frighten the horses with god talk, there is no need for theology to grasp the moral principle under consideration. Relax.

Perhaps this pharisaism can best be seen in Hillary Clinton. I could multiply examples, but one will suffice. When, with her insider friends, and with their obvious approval, she called a large portion of Trump supporters "deplorables", any biblically or even classically literate person would have immediately caught the clear echoes of the saying of the Pharisees, "this rabble is accursed, that knows not the law". Here is the dripping contempt, the superiority, the snobbery, the loathing of the little people by those who regard themselves as intrinsically better than others.

Unfortunately this inner rot has spread far beyond Mrs Clinton. Millennials have been taught since infancy that they are the best, the coolest, and in the words of one young woman, the most moral generation. Their self deception seems complete. For all their self supposed ethicality, they do not hesitate to indulge in open displays of spite, rancor and revenge. Their treatment of Bocelli in this matter is reprehensible, but they do not notice. They think nothing of depriving this man of his living and his self esteem. He must submit to their will or be given the yellow badge of the outcast. Their self indulgent weeping and hysterics show a depth of self regard and self pity that I think has not existed before or to this extent. The attack on the electoral college electors showed this same infantile ignorance of the reasons for the law and the glorification of self interest. Who threatens another with death for any reason other than an immediate threat to the lives of oneself or one's family? Yet these threats are now commonplace over matters of opinion about political traditions, though the threats are unserious and the people making them are cowards who hide behind email.

The most telling example of this self righteousness is the gross misuse of the name Hitler. Clearly the person Hitler achieved a notoriety for evil that surpasses all others. Comparing someone to Hitler is the ultimate in moral distancing. Because Hitler is seen as literally almost infinitely evil, then I, who am not like him, must be at the other end of an infinite scale, and therefore, pretty good, in my own eyes. By calling someone Hitler I don a mantle of self constructed virtue. Other epithets that end in "ist" or "phobic" serve a similar function. But the use of "Hitler" is truly the final solution. It is the personal and moral eradication of someone for whom my disapproval has turned to righteous loathing, to execration, to delation. I have no problem in wishing them dead.

I know of no solution for this phenomenon. It is. Short of some unlikely outbreak of humility we must patiently await the slow ministration of bitter experience to drive this puerile sentiment out of this generation. The lessons will be painful for all. Perhaps the millennials will obtain grace to at least not pass this odious trait on to their children, if they can spare the time from their own moral preening to bear them. Yet I must not be overly hard on the millennials. They came by their self righteousness honestly. It is their parents and grandparents, my generation, who must ask themselves, "what have we done?"
Pharisaical Self-Righteousness in the Hillary Clinton Camp
[ 30:23 ]
Play Now
|
Play in Popup
|
Download
(4368)

It's lonely knowing you're right. You're met relentlessly by the simple-minded and trite. They never seem to wonder what's right or wrong. We just know.
A jazzman today is like a medieval monk on a Scottish island in the middle ages hand copying ancient manuscripts so that an intellectual tradition is not lost during a time when 99.5 % of the population had no clue about ANYTHING. O tempora! O mores! [REFERENCED]

FLOTUS told Oprah Winfrey, "Now we're feeling what not having hope feels like." Really?! Mrs. O, talking about how her husband sought to imbue Americans with a sense of "hope," added that "we feel the difference now." And this: "It has shaken me to my core in a way that I couldn't have predicted," Mrs. Obama said at a campaign event in October. Funny . . . my thoughts exactly.

Alistener reminded me of the apt lines from Auden.

One could go on: Dante, the Beatles, William Morris, Tolkien and so on.

I advise the Clintons to stay out of the woods. No good can come of it. The poetry of the woods is darksome and eldritch. (Thank you, Tom.)
Lost in a haunted wood,

Children afraid of the night

Who have never been happy or good.
Be a part of the revolution that's changing the world one brave citizen at a time.

#

LionelNation
The Courage To Be Correct
[ 30:15 ]
Play Now
|
Play in Popup
|
Download
(4391)

Create the meme. And keep repeating it. Don't worry, Americans don't read, research and have the attention span of a gnat. They don't question connections alleged as to Putin and Russia somehow affecting and throwing the election. Why would a voter care what Podesta's emails contained or alleged? It's preposterous and redefines specious. And your MSM question not and nothing.
No Evidence of Hacking
[ 30:20 ]
Play Now
|
Play in Popup
|
Download
(4417)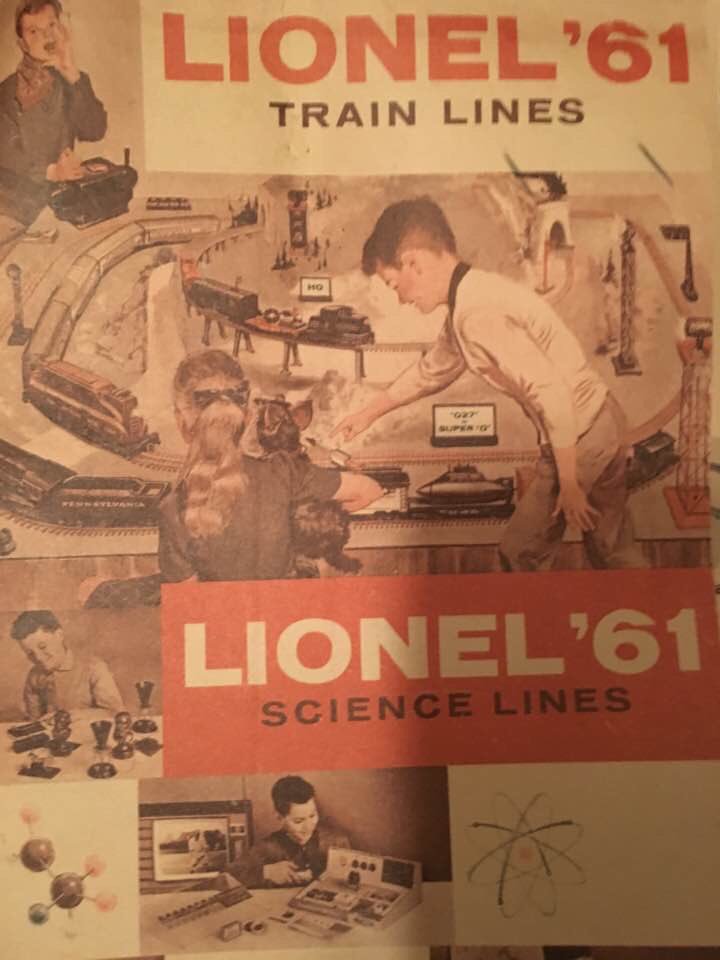 Verity. Donald Trump will likely be one of the greatest Presidents of our republic. And Obama one of the most ineffectual. Meanwhile, Hillary apologists are trying to reconfigure the logic anent Trump's appointees. They've nothing to say since abandoning the Russian hack bit.
As a trial lawyer I'm rather fond of the notion that when one makes an accusation he bears the burden of proof. As to the suggestion that the election was hacked by Russia or Russian agents or Putin or Kremlin operatives, there has been absolutely no evidence whatsoever of such.
Crazed Dems want to provoke war with Russia, claiming they launched an unproven cyber attack against the American franchise.
HERE'S HOW THE TED BAXTER SOCKPUPPET MEDIA WORK
PROLEGOMENON:
"The dog ate my homework" is an English expression purported to be a favorite excuse made by schoolchildren explaining their failure to turn in an assignment on time. The claim of a dog eating one's homework is inherently suspect since it is both impossible for a teacher to disprove and conveniently absolves the student who gives that excuse of any blame. Although suspicious, the claim is not absolutely beyond possibility since dogs are known to eat—or chew on—bunches of paper. It has grown beyond the educational context, becoming a sarcastic rejoinder to a similarly glib or otherwise insufficient or implausible explanation for a failure in any context.
THE BODY:
(Insert any of the many stock pictures of Vladimir Putin's atop his trusty steed.)

THE CONCLUSION:
When you blame the dog for eating your homework, you are making a fool of yourself on so many levels. First, you are giving too much credit to the dog. Russian hackers couldn't have pull this off because they simply could not, as in unable to. Look at all the recent Russian "spy" scandals – from poisoning of Litvinenko in London to Anna Chapman, and many in between. All were botched operations run by clowns with some FSB credentials. Second, you're not offering any proof of hacking, except that what it led to was not to your liking. Chinese hackers – it's a different story: CIA had located an actual building from which an organized group of hackers operated, Chinese spies get arrested at Los Alamos, FBI, etc. on a regular basis. These guys are no joke, whereas "the Russians" actually are. And thirdly, by blaming some remote and vaguely defined group of unknown people without any discernible motivation for hacking such a fundamental American institution as Presidential Election, you are undermining the institution itself. And if you are really concerned about the possibility of hacking the Elections, you should first take a hard look at the security of the system guarding it.
Donald Trump Will Be A Great President With Obama Pathetically Ineffectual
[ 30:14 ]
Play Now
|
Play in Popup
|
Download
(4472)

Prolegomenon. Let us begin with an immutable fact of human behavior, specifically contemporary American behavior. Americans simply hate the truth. The troublesome truth, the uncomfortable and (dare I remind you) the inconvenient truth. Truth that bristles and frightens and awakens and piques. Truth that confronts us with the lie of contemporary fable masked as history. History, as Tolstoy reminds us, would be a wonderful thing if only it were true. Truth would be a wonderful thing if only it were pleasant.
Clean up on aisle nine. Americans prefer sanitized reality with happy endings and controlled outcomes. We hate to be surprised and caught off guard. And we doubly hate to feel stupid and duped. And we will go through great lengths to control our reality. Just look at the complexity of our religions and mythology, our belief systems in astrology and psychics, media, shamans, priests, holy folk, name it. Locus of control is our only master. We hate the idea that we've no say in outcome and will gladly manufacture and reverse engineer reality to fit the comfortable matrix. Locus of control is the extent to which humans believe and trust they have power over events in their lives. And they hate to have that control security blanket disrupted. So much so that Americans turn to their sainted and retrofitted media platforms to reframe and readjust reality to comport and fit within the pleasantly tolerable.
Chrome wasn't built in a day. Americans have come to think that broadcasting channels and platforms are the modality of news expression without thinking what that term even connotes. Today, it's narrowcasting that compartmentalizes the news and view and perspective into the palatable and intellectually toothsome. Narrowcasting targets specific segments of the targeted public as defined by values, preferences, ideology or sympathies. It's rooted in great respect as to the postmodern concept that the mass audience is extinct. The crowd has been retooled and downsized. Like-minded distortion and parochial delusion.
Intellectual seizure. Americans have developed a kata of sorts in combating news or ideas that confound and tend to destroy the warmth of misinformation and myth. Enter the conspiracy theory, perhaps the most effective tool in shutting down the intellectually troubling, especially when it hints and suggests governmental duplicity, complicity or deliberate neglect as to the presentation of truth as a platform. Being able to denounce a thought as a conspiracy theory allows the citizen to apply a self-defense choreography to avoid intellectual confrontation. And the history of the concept is worth note. But that requires attention paid.
Enter the theorem. Conspiracy theory is a term that was weaponized in the 60s by the CIA and is still used today as an effective tack to dissuade and distract. And for additional flair, throw in the tinfoil hat reference and you're on your way as a Company dupe, thwarting active investigation by throwing up he classic intellectual road block. Americans love their news and lore and history neatly packaged amend presented in a tasty, intellectually digestible morsel. And whom have they used heretofore to present the lavish array of amuse-botches? That's right, the mainstream media (MSM) now caught in the last throes of extinction. The meteor that hit their information planet and sent them off to enjoy the fate of the Pterosaur was the Internet along with an awakened public. It was their smelling salts. It roused hem from intellectual slumber. The Internet killed the media news star, with apologizes to the Ruggles.
Deep State Promotes Fake News
[ 30:20 ]
Play Now
|
Play in Popup
|
Download
(3966)

Fake News? That's redundant.
The Right Symbol
[ 30:11 ]
Play Now
|
Play in Popup
|
Download
(4476)

Fake News and Alt-Right are the latest incantations of the attempt to reroute discussion and illumination of fraud and governmental deceit. Before them was the granddaddy of deflection: the conspiracy theory.
In 2004, CBS' 60 Minutes produced documents critical of President George W. Bush's service in the Air National Guard in 1972–73. Despite heavily pushing the story, the documents turned out to be complete forgeries and the scandal was so embarrassing that it forced veteran news anchor Dan Rather to resign months later.
CBS News also dutifully spread the fake news before the invasion of Iraq that Saddam Hussein had mobile biological weapons labs, a story that turned out to be a completely contrived claim from a notoriously unreliable source. CBS helped sell a war that killed hundreds of thousands of Iraqis, thousands of U.S. troops, and they somehow escaped the fake news label.
CNN ran an entire segment that REPORTED when Donald Trump becomes the president next month he will begin a program of rounding up Muslim-Americans and placing them in internment camps.
CNN also ran clips of former Navy SEAL and Trump supporter Carl Higbie, taking comments he made about the internment of Japanese-Americans during WWII completely out of context to suggest he is in favour of such a scenario. As the Media Research Center notes, CNN failed to inform viewers that Higbie's comments from the November 16 broadcast of The Kelly File on Fox News also contained Higbie dismissing any notion that he would ever advocate interment for Muslims. That portion of the interview was conveniently omitted from CNN's report.
Lieutenant General Flynn specifically referred to "radical Islam" as a cancer during different speeches he made several weeks ago. Yet the CNN has repeatedly edited out this term, instead insinuating that Flynn called all Muslims a cancer.
#Pizzagate is a perfect diversion from serious crimes that have now been dismissed altogether by a sheeple faux left who've researched not a lick of the story or the WikiLeaks references that have chronicled far more serious concerns for a sentient world.
NBC reported that an Internet pedophile ring with up to 70,000 members — thought to be the world's largest —has been uncovered by police. Sadly, the usual suspects who have taken the headline of pedophile ring and dismissed is as part of "fake news" prove precisely the mission accomplished goal of the new meme, trope and conflation.
The impuissant media run the other way after receiving marching orders to ditch these references as to Hollywood pedophile rings. Had it involved the Catholic Church, you'd have another Oscar-worthy film highlighting he investigation.
Fake News Pearl Harbor
[ 30:30 ]
Play Now
|
Play in Popup
|
Download
(4159)
In my years I have never seen anything quite like this. And for good reason.
Who am I? I spell out simply.
I started off in the mid 80s as an underwear model and parlayed my love of small engine repair into dissemination of the holy word of truth. As a young man I was abandoned to wolves and thereafter abandoned by the wolves themselves. I lived a sheltered life. I was blindfolded whilst being breast-fed. I've always been frightened by the size of Lincoln's ears and often go to bed without saying goodbye. I am a student of astrology and being born under the sign of Feces you can understand why. Industrial Klezmer is my music and Harold Stassen my political inspiration.
Don't lose that number. A Truth Warrior subscriber to the Lionel Newsletter wrote me this exquisite piece whose style I love.
Cultural fascists calling him a fascist, sexual predators calling him sexist, people oozing hatred calling him a hater, idiots calling him stupid, social justice warriors committing the most unjustifiable acts of violence, retards calling his son autistic, Hollywood actors calling him phony – that's the distorted reality Donald Trump is facing right now. But even the Master of Distortion himself, George Soros, who built his fortune by capitalizing on distorted views of the market, knows that no distortion can last forever. Yes, sometimes you win, György, (and the more spectacular the distortion, the more spectacular is your payout), but this time you lost. Markets tend to find equilibrium. What Trump needs now – is momentum, and I think he is building it superbly.
The Banality of Blather
[ 30:10 ]
Play Now
|
Play in Popup
|
Download
(4330)