Halloween. When it comes to pathetic, nothing brings it out of the woodwork like Halloween. And I'm talking "adults." You see, Halloween isn't a national holiday with religious or patriotic overtones. It's vestigial and allows adult babies the chance to channel their inner freak. What's more important is the subliminal trollop who lets it all hang out, who uses the allegedly sexy costume as camouflage, allowing her the cover to claim that she's merely enjoying the festivities of the event when in fact she's really telling you this is how she sees herself. Remember, we live in the era of fishlip selfies and social media narcissism. As for the men, look for the juvenile dork who talks about Halloween for weeks or even months in advance. Who details daily the travails of finding the best costume and who will bore the living shite out of you with his excruciating excitement over this annual nonevent. Herein I explain.
Breastfeeding. It's beautiful! And when I read stories like this, I want to scream. If this looks seductive or sexy or scabrous to you, you're beyond demented and need immediate psychiatric help. The human breast was never designed by nature to give some puerile punk a stiffy or to be filleted and packed with saline and silicone or to have mamillae pierced thus compromising breastfeeding. No, this is a pure example of natural beauty and we can't handle it. We're demented. Herein I explain.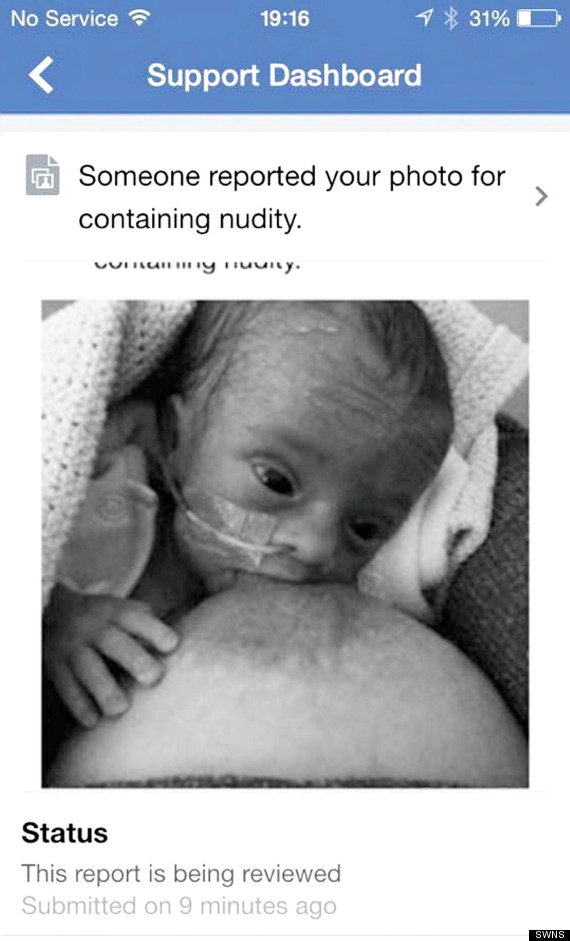 Habituation to privacy loss. The dead horse is beaten again, but I repeat. Have you no sense of privacy? Will you ever stand up and complain and rail and voice any concerns as though you care? We've crops of Millennials who've never appreciated the warnings of Mr. Blair via 1984 and whose parents are none the better. It's not inevitable, privacy loss, that is. Herein I explain.
Ebola ramifications. Beyond our pay grade. The issues are far more fascinating than that which is discussed in the media. Quarantine, incarceration, government exploitation of distress, mandatory vaccines, inter alia. Not to mention privacy and constitutional issues of grave magnitude. This is big stuff, Sparky. Herein I explain.
Information entertainment sucks. The perennial question. What happened to talk radio? Where are the numbers of yore? If you ask the question, you've apparently never listened to the dreck that passes for current and/or have no idea of modern electronic delivery systems. Herein I explain.
Xanthodont
[ 56:39 ]
Play Now
|
Play in Popup
|
Download
(937)